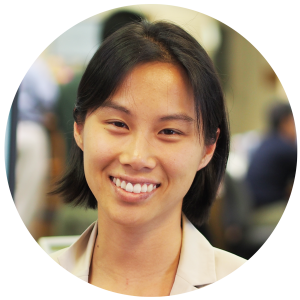 Chi-En
Chief Visionary
Chi-En runs the show around here. She geeks out on tough budgeting problems, all to make Goodbudget work better for you. With her kids out of diapers, she and her husband have started using their Date Night Envelope again. Learn more about Chi-En!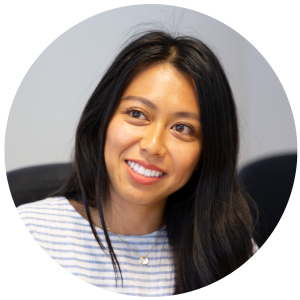 Becky
Budgeter Experience Designer
From answering customer emails to managing new projects, Becky's done it all! Now, she designs the app to make it easier for Goodbudgeters to use. One look at her envelopes and you'll see a lot of money for ice cream. Mmm, ice cream.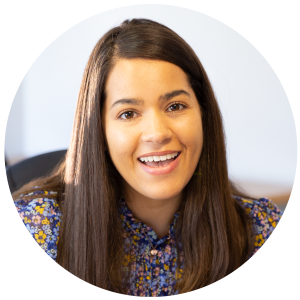 Karisa
Content Creator & Budgeting Guru
Karisa supports folks along their budgeting journey. She's written help articles, starred in our getting started videos, and even drops by our podcast. She recently became debt-free, and she's thinking of adding a Baking Envelope to finance her new obsession.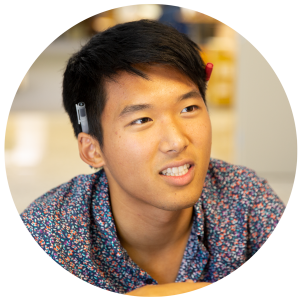 Alex
Project Planner & Support Superstar
Alex does a little bit of everything. He works with the techies behind all the coding magic to make our software the best it can be. Right now, most of his envelopes are dedicated to fueling his triathlon addiction.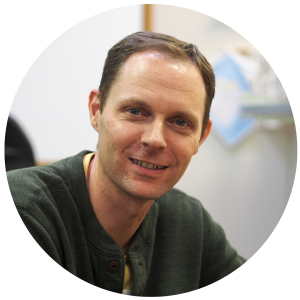 Matt
Developer Extraordinaire
Matt is our lead developer. He's backed by a team that codes the 1's and 0's that make Goodbudget a reality. Right now his family is saving for a bright and sunny vacation to the islands of Hawaii.
Why we love what we do
More than a handful of times, couples have told us Goodbudget saved their marriage. One time someone told us Goodbudget "made their year." Then there are the thousands of people who are sticking to their budget for the first time because Goodbudget actually works for their everyday life.
Your stories encourage, motivate, and push us forward. Keep 'em coming.
We're all ears.
The Goodbudget Story
Goodbudget started in 2009 as an experiment by Dayspring Technologies, a San Francisco web and mobile development firm.
We had one goal when we started: create virtual envelopes. As time went on, we added features like checkbook reconciliation, accounts, and recurring transactions because of your honest, what-makes-real-life-better feedback. We became more than envelope budgeting software. EEBA became Goodbudget.
Over the years, in the process of talking with you about your budgets and living with our own budgets as well, we discovered what we believe about budgeting (and saving and spending and giving). We formed our philosophy about money. We call it The Goodbudget Way. It's our beliefs, values, and approach for managing personal finances in the real world.
Our story isn't over yet. We're still learning. And we're glad you're here.
Welcome to the Goodbudget story.
Thousands of advertisements a day sell us the story of scarcity. That we need more to be satisfied. More stuff. More security. More whatever. We believe in a different story — that there is enough. Meaning, we don't need to hoard, compete or fear. Even though we're familiar with financial struggle and uncertainty, we have shelter, we have food, we have relationships. We choose to believe that we have enough.
Budgets reveal our priorities.
Where we spend is where our heart goes and where our heart goes is where we spend. Because money is not neutral, it's powerful. We believe budgets can move us towards or away from what we value in life. And if what we say we value and how we actually spend don't match up, then we can take steps (even if they're baby steps!) toward spending, saving, and giving toward what's important in life.
There's strength in numbers.
It's no secret that most people keep their budgets to me, myself and I. We get it. But we believe there's a better way. We believe budgets are at their best when they are created and lived out in the context of relationships with people we trust. Talking about our budgets helps us see our blind spots, be thoughtful about financial decisions, and grow closer together with the people we share with.
There's more to money than keeping it for ourselves. And how we use money shapes who we are. We believe giving shapes us into grateful, generous people. Because it teaches us how to value people over money and see outside of ourselves.
These core beliefs form the foundation for our approach to money – The Goodbudget Way.